Explore Rotterdam's Best Sights with Premier Travel Service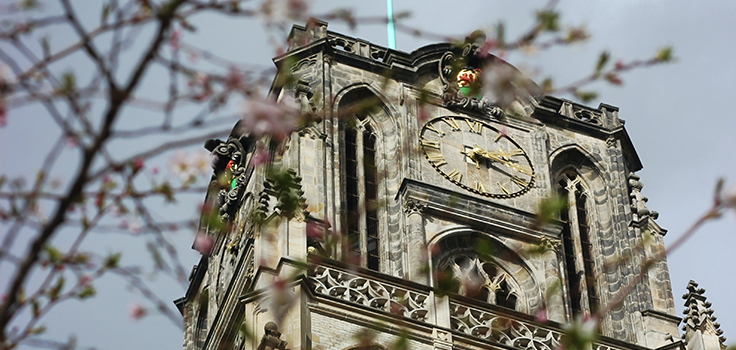 Finally, visit the St. Lawrence Church, a testament to Rotterdam's resilient spirit. Our premium vehicles are at your service to transport you to this magnificent architectural landmark. Witness the stunning gothic architecture and return to the serene comfort of our vehicles.
We strive to ensure your journey to the church is as peaceful and tranquil as the destination itself. Rely on Euro Chauffeurs London for a journey of comfort, luxury, and tranquillity. Embark on your spiritual journey with us for an unforgettable experience.
Experience a journey like no other from London to Rotterdam with Euro Chauffeurs London, where luxury, comfort, and personalised service are just the beginning. We're excited to accompany you on this journey and create memories that will last a lifetime.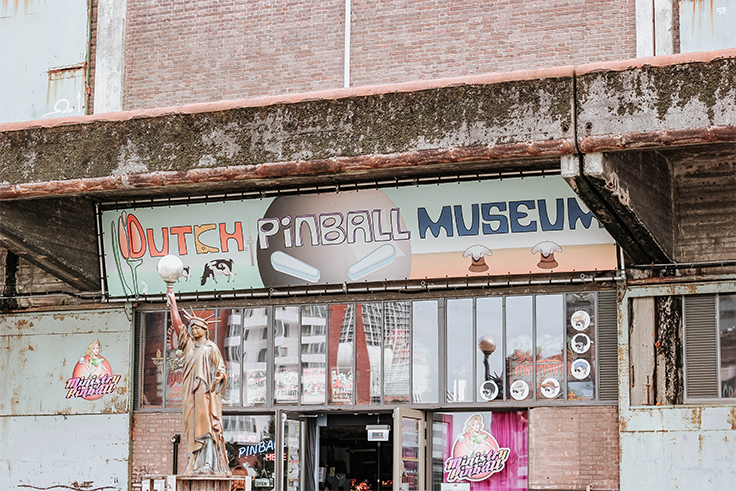 Who says pinball and luxury don't mix? With Euro Chauffeurs London, enjoy a seamless journey to the Dutch Pinball Museum. Our plush vehicles ensure a comfortable ride, setting the mood for a day of fun and games at this unique attraction.
After a delightful day at the museum, return to the comfort of our luxury transport, guaranteed to provide a relaxing ride back. With us, your journey to the museum is as exciting as the games themselves.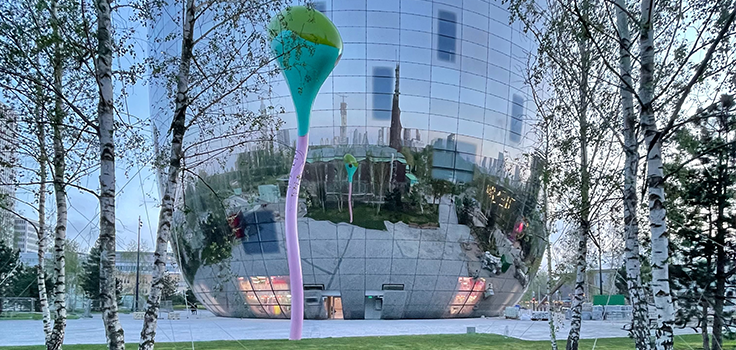 Immerse yourself in art and history with a visit to Museum Boijmans Van Beuningen. With our service, we'll transport you in luxury to this world-class museum. As you take in the extensive collection of masterpieces, know that a luxurious ride awaits you at the end of your visit.
Experience art in its purest form at the museum and continue your journey in our top-notch vehicles, which are nothing short of moving art pieces. Ride in style with Euro Chauffeurs London and make your visit to the museum a remarkable one.
Experience Rotterdam from a different perspective with a visit to Euromast. As part of our service, we provide comfortable transport to this notable observation tower. Marvel at the city's skyline from the tower's top and return to the comfortable confines of our luxury vehicles.
Our transport services are designed to accommodate your schedule, ensuring that your trip to Euromast is as convenient as possible. With Euro Chauffeurs London, make your ascent to great heights in Rotterdam both figuratively and literally.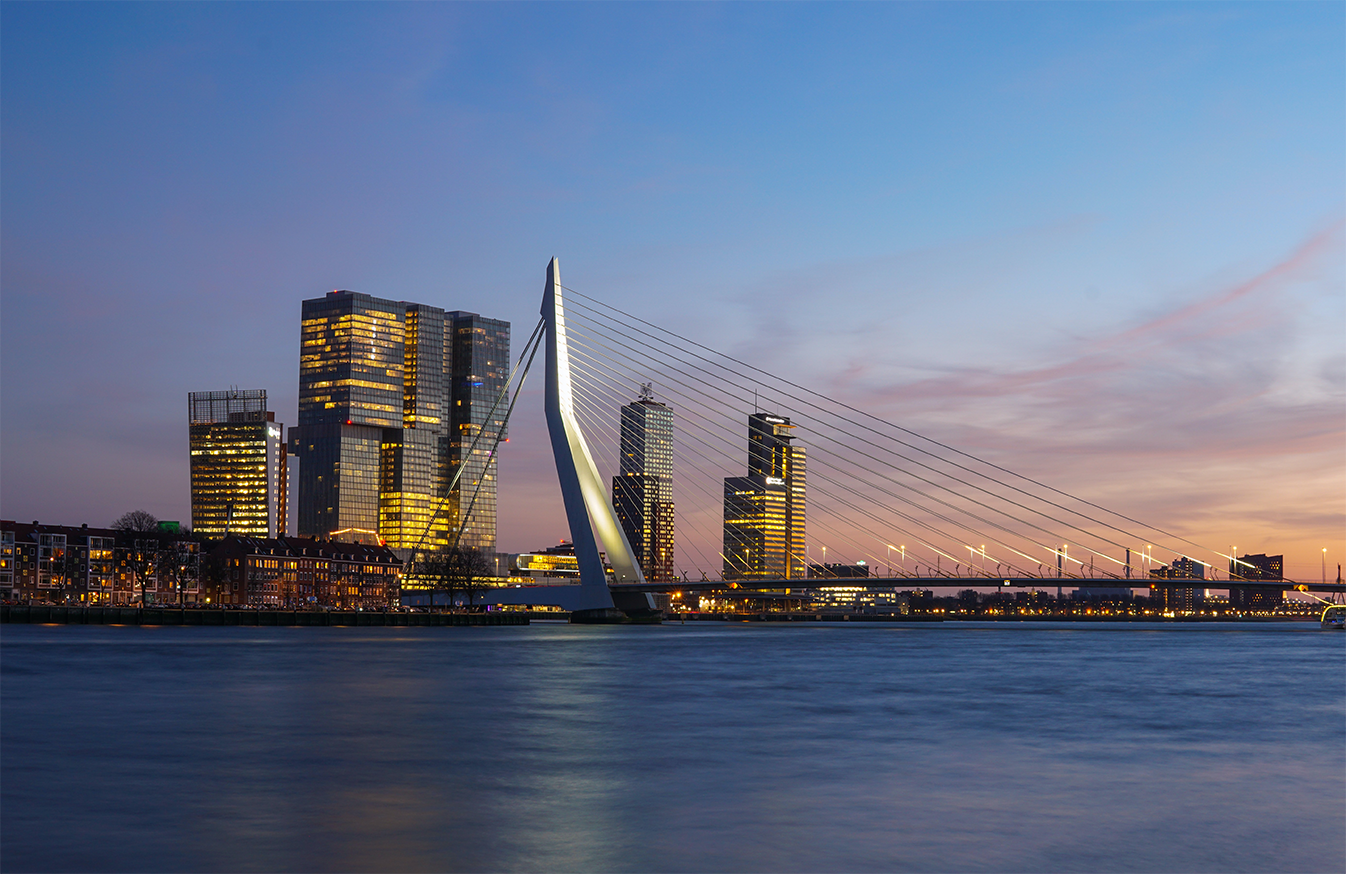 Next on your itinerary is Erasmusbrug, an iconic landmark of Rotterdam. Experience the magnificent views as we drive you over the bridge in style and elegance. As part of our Intercity Travel service, we ensure your journey through the city's landmarks is an experience you won't forget.
Admire the spectacular views from the comfort of our high-end vehicles. Our well-versed chauffeurs will provide insightful details about the cityscape, adding an educational element to your luxurious journey. Trust Euro Chauffeurs London to make your visit to Erasmusbrug a luxurious affair.
Begin your Rotterdam adventure with a visit to the Rotterdam Zoo, one of the city's most loved attractions. As part of our day tour service, we provide a luxurious ride to and from the zoo. Explore the natural habitats and marvel at the rich diversity of species, all the while knowing you'll be returning to the plush comfort of our luxury vehicles.
Relax and take in the sights of exotic animals as you traverse this wildlife sanctuary. Our chauffeurs will be ready at your convenience, ensuring you get the most out of your visit without worrying about the ride back to your accommodation. With Euro Chauffeurs London, your comfort is our utmost priority.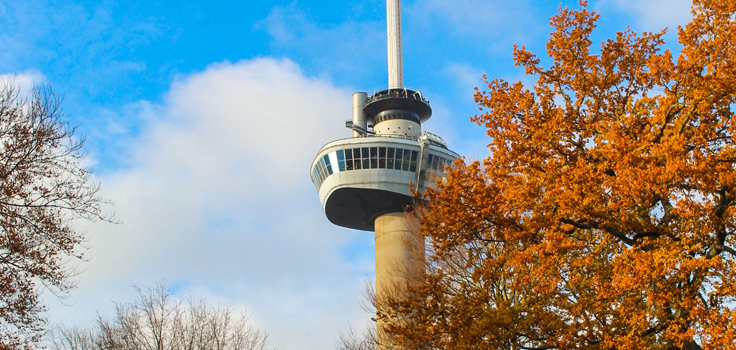 Travel should not just be about reaching a destination but should encapsulate the full essence of the journey itself. At Euro Chauffeurs London, we understand that the journey is equally important as the destination. That's why we provide luxury transportation services for customers travelling from London to Rotterdam. Our range of top-notch services, which includes transpiration, round trip, airport transfer, day tour, and intercity travel, ensure a seamless and elegant ride experience for you.
From the hustle and bustle of London, through the mesmerising landscapes, to the architectural marvel that is Rotterdam, we guarantee a service that is nothing short of comfort and class. With our expertly trained chauffeurs who know the terrain like the back of their hands, you're not just getting a ride; you're getting a sophisticated experience.
Riding in a luxury vehicle allows you to arrive at your destination feeling refreshed and ready to take on the day. Our luxury fleet comprises state-of-the-art vehicles that provide a blend of comfort, style, and safety. Make your journey memorable with Euro Chauffeurs London.